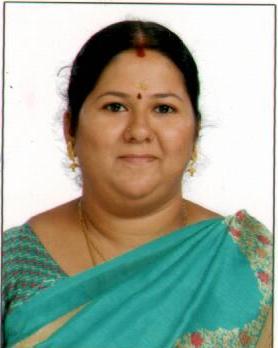 MUSIC
Assistant Professor in Music
Assistant Professor in Music
Pursued M.A , M.Phil with Distinction in Queen Mary's College, University of Madras.Cleared UGC-NET Examination for Lectureship. She got training in music under her Guru SMT.SHYAMALA VENKATESWARAN. She took MUSIC as the major subject in her Post- graduation , and secured GOLD Medal.
Accompanied her Guru in Lecture Demonstrations on various topics like Vivadi ragas, Marimutha pillai, Thirupugazh , Ramanatakam etc.
Also she is a recipient of awards conducted in state level and National level.
She has also acquired scholarship from IYAL ISAI NATAKAMANDRAM.
She has presented articles in National seminars conducted by UGC.